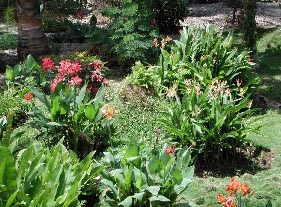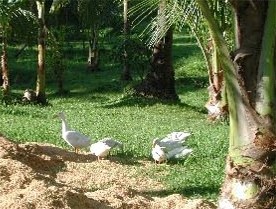 According to common folks, farming is supposed to be done in any manner. It takes not much thinking as long as you'll have the product after some time. But not for me!

I've been raising farm animals the best way possible: without pollutions, no foul odors even without cleanings, less labors, less feeds and with zero emissions and use bacteria for vitamins and mineral intakes, which is available everywhere.

I grow up in Tokyo, Japan and engage in business for a period of time. Actually, I was wondering why I got so interested in the fields of agriculture. In fact, I am not an specialist on it. In 1990, I went to Manila, Philippines met my Filipino wife , married in 1991. And since 1996, my family moved to Baybay, Leyte (located at the middle part of the Philippine Archipelago) and settle down. This was the moment when I finally decided to implement what I've learned about farming techniques.

I have a lot of ideas which I'd like to practice. That is why I want to talk to people who share the same interest with me through the Forum Area. I am living in a place which has no telephone lines. My Internet connection is by means of radio (wireless communication to the telephone company). But I am experiencing a hard time to connect to the Internet. So, I cannot answer promptly to inquiries because I still have to travel to the city to check my e-mail or surf the Internet.